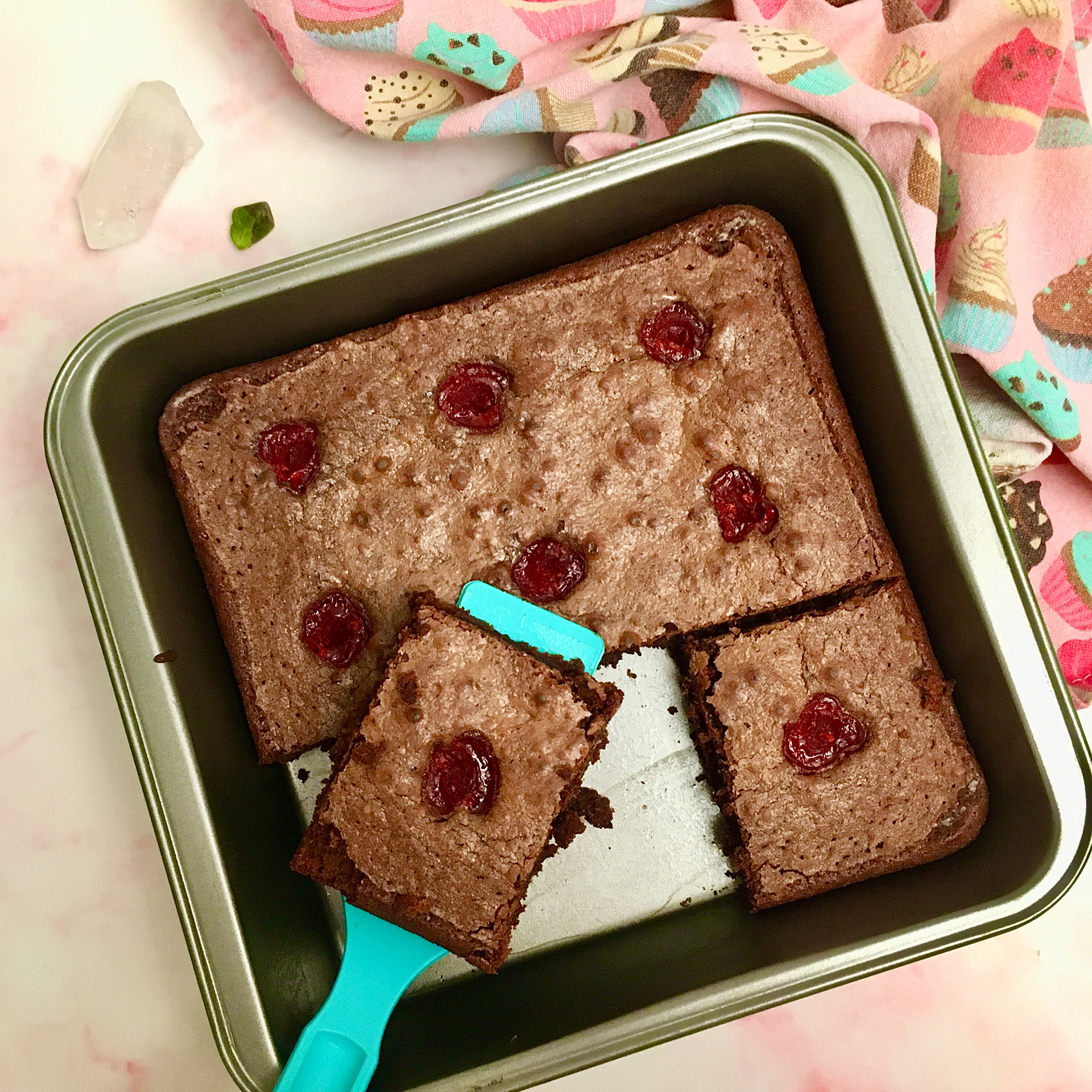 Ingredients:
• 2 tsps of
Maraschino Cherry Black Tea
• 1 cup sugar
• 1/3 cup cacao powder (or cocoa)
• 1/2 cup flour
• 1/4 tsp salt
• 1/4 tsp baking powder
• 1/3 cup of chocolate chips
• 1/2 cup butter, melted
• 2 eggs
• 1 tsp vanilla
• 5 maraschino cherries, cut in half
Directions:
1.
Preheat the oven to 350°F & grease an 8x8 pan with butter (you can use anything, even parchment paper but it's extra delicious in a buttered pan!).
2.
Grind up the Maraschino Cherry Black Tea in a mortar & pestle & then mix it with the melted butter. Set aside & let it steep in the melted butter for at least 10 minutes.
3.
In a bowl mix together sugar, cacao powder, flour, salt, baking powder & chocolate chips.
4.
To the dry mixture add butter (with all the tea bits!), eggs, & vanilla. Mix until well combined.
5.
Pour into your greased 8x8 pan & place the maraschino cherry halves on top to make a 9x9 grid. You'll have one extra cherry half to eat!
6.
Bake for 20-22 minutes. Cool & then enjoy while still slightly warm with ice cream.