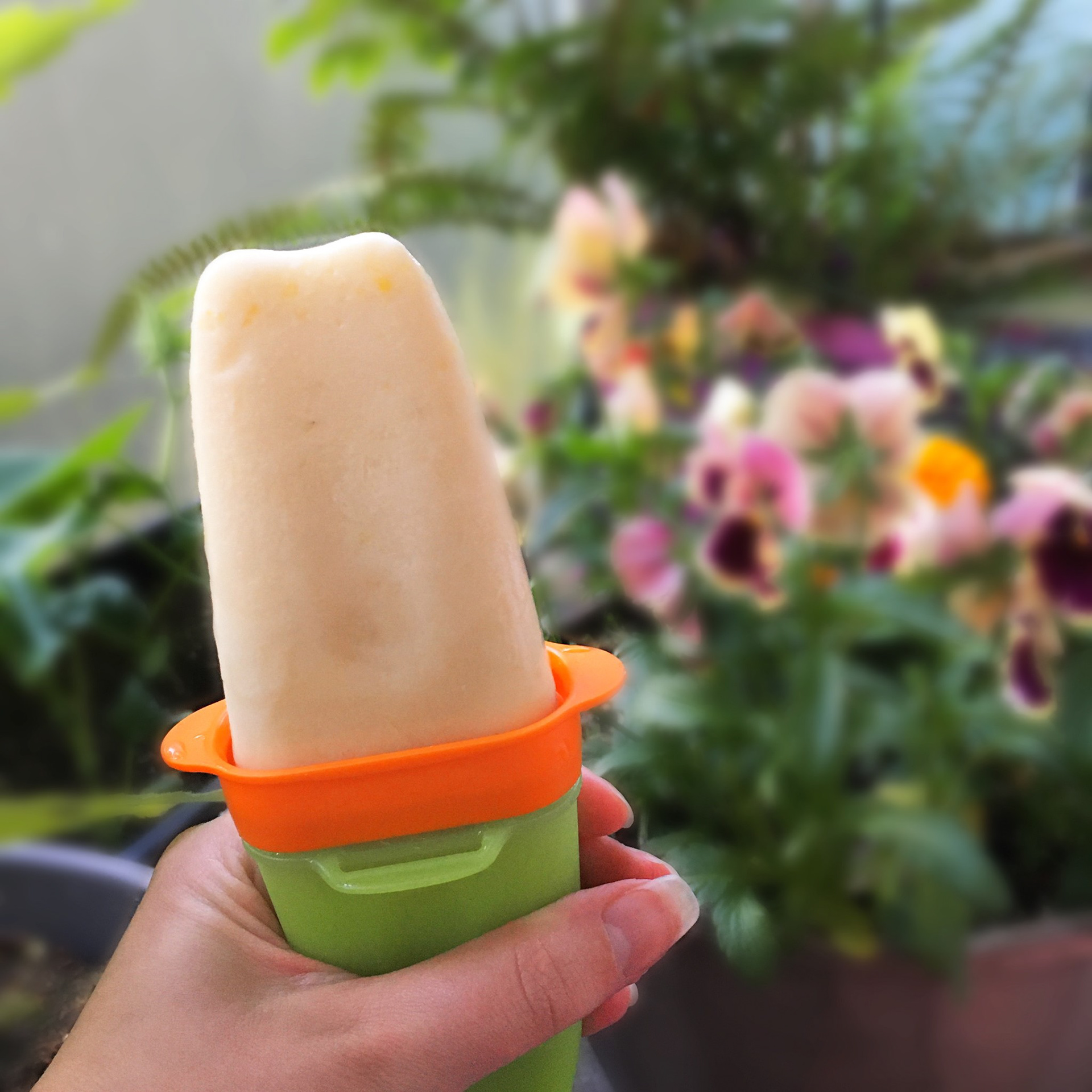 Directions:
1.
Brew the
mango tea
 in 2 cups of water hot water for 10 minutes, then leave the tea in the water until cool.
2.
Remove the tea leaves, then add everything into a blender and blend it up while still leaving some chunks. Leaving some of the mango not blended gives you some fun mango chunks to enjoy in the ice pops.
3.
Pour into your moulds and let them freeze for at least 5 hours. 
I have the Tupperware ice pop moulds, and just did a half recipe as I only have 6 small ones. I had a bit leftover that didn't fit but this was delicious as a smoothie too!